Orkut recently went for a makeover which was more colorful and refreshing. Orkut has added more options (aka colors) to customize your Orkut profile look. Instead of 5 colors now there are over 35 colors to chose from to color your Orkut profile page.
How to Change color of Orkut profile

Just hover the mouse over the color palette to expand it (above your status listing). You can click on any color in the expanded color palette and change the overall profile look. Even background color will change according to new hue of the selected color.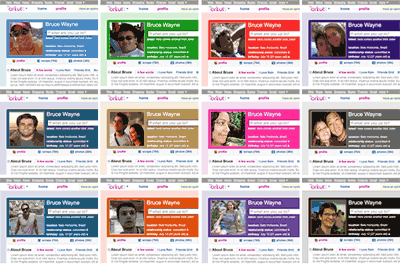 Above screenshot show different color option implemented on Orkut profiles. For sure Orkut is more colorful and fun while you socialize with your online friends. [via OrkutBlog]