If you are regular follower of TechCrunch technology blog, you must have noticed company / product profile box at the end of each post. It shows basic information about company or product being discussed in specific blog post. It displays: website URL, location, foundation date, funding, members of company.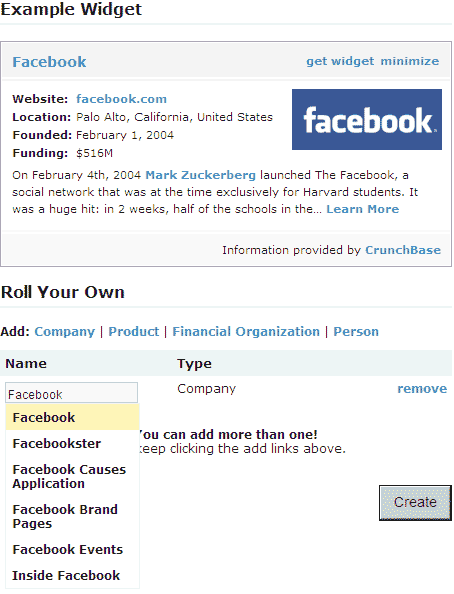 More related Blog Widgets: LinkWithin – WowZio widgets
Such information can add value to your blog visitors who might be interested in knowing more about product or company you are blogging about in specific post. You can easily embed such information using widget at CrunchBase. To get started select among: company, product, financial organization or person.
Then enter the name, you will also get pop-up drop down with related suggestion. Click on create button and paste the displayed code in your blog post to show related company or product information. CrunchBase continuously updates database, hence widget on your blog will always show updated and relevant information. If you are fan of widgets, get the CrunchBase profile widget for your blog.