Do you want to Google Search without closing current webpage or opening new webpage? This is possible using inline Google Search feature, that allows you to search using Google without toggling or opening another webpage for search purpose. You can easily implement inline search in Google Chrome browser using 'Inline Google' extension.
Inline feature for quick Google Search
Launch your Google Chrome browser (or install it from google.com/chrome). Then open Inline Google extension page in Chrome browser. Click the install button to download and install this Chrome extension.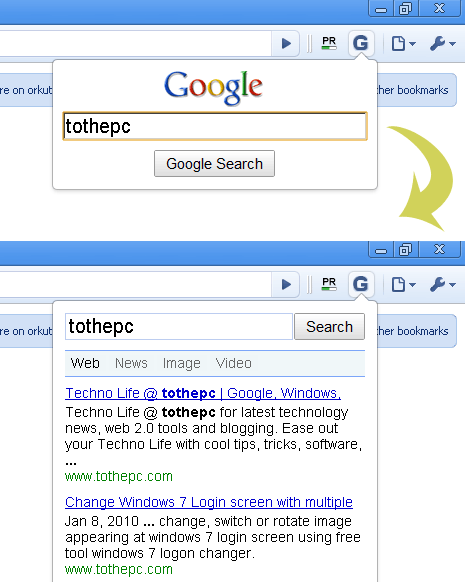 Then click G button at the top right part of Chrome menu bar. Enter any keyword and view Google search results in a floating window. You can click through any search result and open that webpage without disturbing currently opened webpages. Neat, isn't it?