iPhone 3G is in news as D-day (Aug 22) for its launch in India get closer. We have already seen Colorwave that allows you to customize color of every part of iphone 3G with colors that reflect your personality.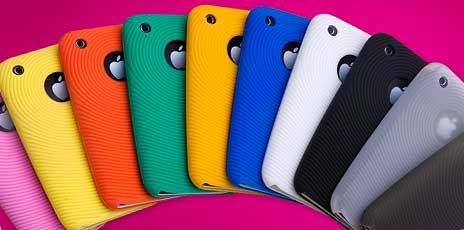 Well, here is easier way to play with iPhone 3GÂ colors using colorful Silicon cases for iPhone 3G. Whole package come with 10 different colors including: Yellow, Golden Yellow, Blue, Orange, Pink, Green, White, Black, Cloudy, Cloudy Black.
With this you can change iphone 3G color everyday and feel fresh (color-wise). These colorful cases are made of 100% pure silicone and are odor-free, strong, anti-static, dust proof, ultra slim etc.
Whole package costs $69.90. Interested? Click here to grab your package for that colorful iPhone 3G everyday, the easy way – what say?