Large and big size icons on Windows desktop taking too much space? You can easily tidy up desktop interface by reducing size of desktop icons and displaying them in neat "list view" format. Deskview is a portable tool for Windows that change desktop icon size and display format in single click on your Windows 7, Vista and XP computer.
Convert desktop icons: Large to Small 'list view'
1. Download Deskview tool on the computer.
2. Click to unzip and extract contents of zip file. Then double click Deskview icon to change icon size from big to smaller list view format.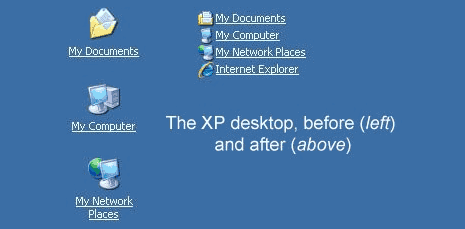 3. To revert back to original icon size and placement – just double click Deskview icon again.
As seen in above screenshots, besides making icon size smaller – it arranges icons in more neater manner. If you do not like desktop icons hogging screen estate, you can always hide all desktop icons from Windows desktop screen.