Do you want to know finer details of different hardware components on the computer? Portable tool Speccy display all the juicy details of important components on your computer. Being portable, you can unzip and use this utility anywhere without any need to install (or carry it in USB pen drive).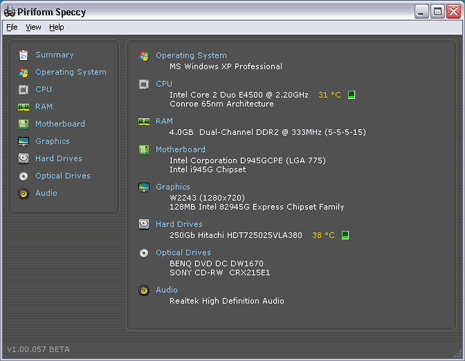 First screen show summary information about basic components including: operating system, CPU, RAM, motherboard, graphics, hard drives, optical drives and audio. It also show temperature of CPU and hard drives. You can click further to see more details of specific component. For example, here is detailed information of Optical drives: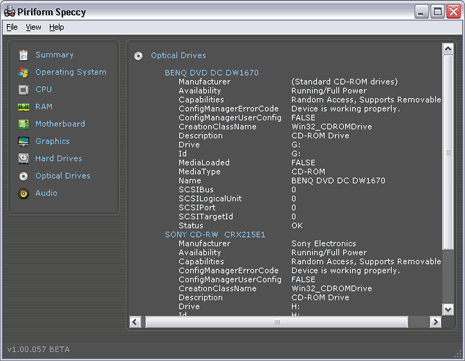 Download portable Speccy and carry it anywhere to view detailed hardware information about any computer. It has easy to use interface allowing easy understanding of hardware details of different components. One cool program for quick and easy access to (boring) hardware details.