Tinypic.com and ImageShack.us are two popular free image hosting websites. Do you want to upload images to these websites from desktop using single program? XL uploader program makes this all easy and simple routine. It is a portable multi-website free photo uploader tool for Windows user.
Upload to TinyPic & ImageShack from desktop
1. Download XL uploader program. Double click downloaded file to unzip it and then double click XL uploader icon to launch the program.
2. Select website for uploading among: TinyPic and ImageShack from drop down menu.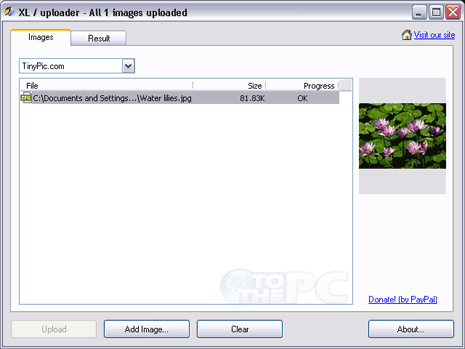 3. Then click 'Add Image' button to select images for uploading. After selection, click 'upload' button to start the image upload process.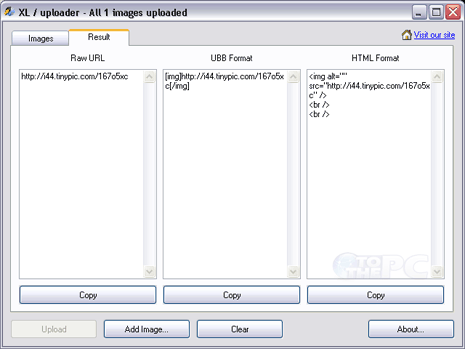 4. Once images are uploaded, click 'Results' tab to get code to share images. You can get image sharing codeas: raw url, UBB format and HTML format.
This for sure is more comfortable method of uploading and sharing images. No need to open webpages laden with lot of advertisement and pop-up windows, what say? Alternatively, you can also try standalone image uploader for Imageshack photo hosting website.