Are you looking for simple portable Note taking software? CloudPad program should fit the requirement with its feature laden yet easy interface. It allows you to store notes with enhanced options of adding tags and priority settings. Being portable, you can carry this software anywhere in USB pen drive and stay in touch with your daily schedule and notes.
Add Notes in Cloudpad & view tags
1. Download Cloudpad program [101.5 KB]
2. Unzip downloaded file & double click to launch program.
3. Goto Notes > New Note
4. Then enter title, description, tags & select priority (among: low, medium, high, critical) from drop down box.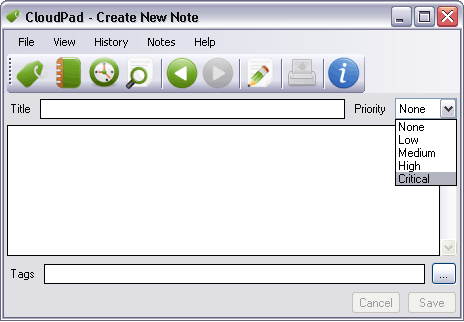 5. Click Save button to store the note. Goto View menu option to view notes by tags, priority, all notes, search.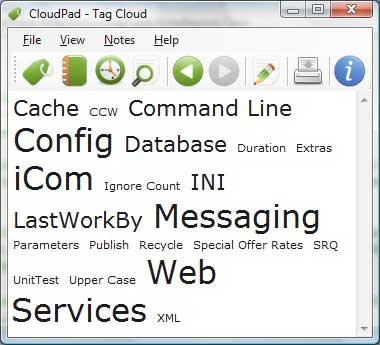 With this program you can make notes on the move by carrying it in a portable USB device. For sure one cool program to stay in touch important things in life and work!