Remembering passwords is a daily routine for every computer user. There is password for email accounts, system access, websites and other web services. Sisma is a portable password manager that allows you to manage all your passwords on the go in a USB drive. Being portable, it does not require install and you can access login details of all accounts using one master password.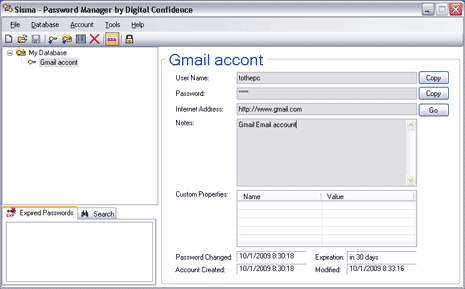 Use Sisma portable password manager
1. Download Sisma password manager & unzip it.
2. Double click to launch the portable password manager.
3. Click New Database button, enter master password for it.
4. Save the database in the same folder as application for easy access.
5. Then goto menu option Database > Add Account
6. Enter account details like title, username, password, URL etc.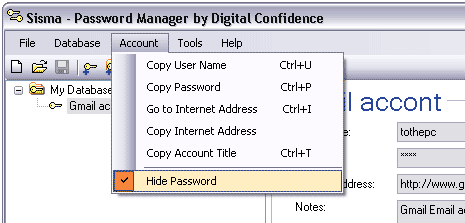 Also See – 5+ Ways to Store & Manage Passwords on your PC
Similarly, you can add as many accounts in specific database or create new database for different set of accounts. By default, passwords are hidden as asterisks (stars), you can goto menu option Account > Hide Password to see real password. Sisma for sure is one handy way to manage lot of passwords with ease and keep it all portable in a USB drive.