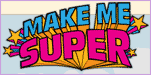 There are lot of interesting web apps to mashup images or mashup videos like put your face on any body or Alien face with Monjee.
'Make Me Super!' is another interesting web app that allows you to create cool mashup of your face pic with super hero video.
To get started, select gender (for supergirl or superman!) and enter your name. Then upload your image from computer or browse from Kodak Gallery.
I goofed up by uploading full body image, for best results only upload small 'Face' image. After image upload, scale and rotate face pic to fit in the 'head'.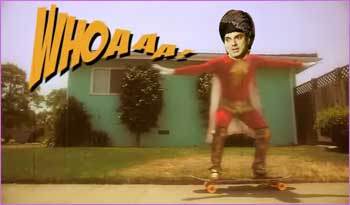 Few more clicks and your super hero video is ready. You can download this video and upload it to Kodak gallery. Become a virtual super hero with 'Make Me Super'Â in few simple mouse clicks.