Google Reader is one of the favorite way to read RSS feeds online without having to install any application on the computer. Now you can take Google Reader out of the web browser to the desktop using Google Reader Gadget. It is a good option to read RSS feeeds on the desktop.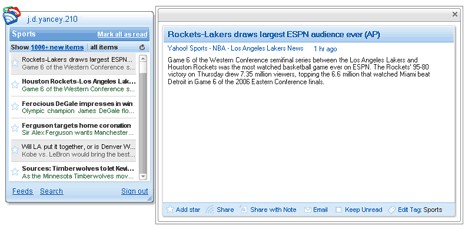 Related – Access Gmail on desktop with new desktop gadget
However, it does have limitation of not displaying full feeds properly. Images don't appear fine and you need to click through to actual webpage URL to see full article. It is still good enough to see latest updates of RSS feeds you follow. Google Reader gadget [via] is available for Windows and Linux computer and you must have Google Desktop installed for this gadget to work.