Are you looking for easy way to save icon of a specific file or program or file extension? "Find Associated Icons" utility makes this all easy involving few simple clicks. You can load any file or program in the application to view associated details like: system name, content type, default icon, resource info.
Extract & save Icon of any file or program
1. Download Find Associated Icons program.
2. Double click to launch it (no install required).
3. Click Open button & select any file or program.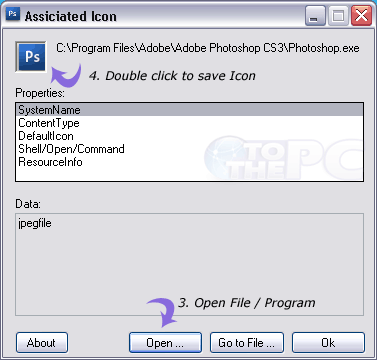 4. Associated file or program icon will appear at top left. Double click on displayed icon to save it in BMP image format. For sure one easy and quick way to grab icons of your choice, what say?