Google Calendar is a cool online application to manage and keep track of important events. You can sync Google Calendar with almost any services. You can also sync Lotus Notes Calendar with Google Calendar using free portable Calendar Synchronizer tool. It allows access to Lotus Notes calendar through Google. Also access your Lotus Notes calender using any software, which supports CalDAV, iCal, Atom or HTML.
Sync Lotus Notes & Google Calendar
1. Download Lotus Notes & Google Calendar Synchronizer.
2. Unzip & double click 'iCalbridge' icon to launch the tool.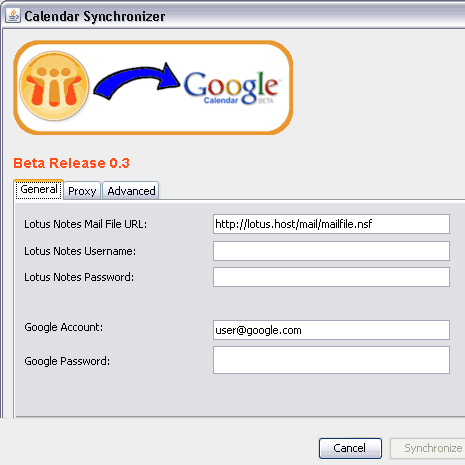 3. EnterLotus Notes & Google Calendar username, password details.
4. Then click 'Synchronize' button to get going with sync process.
Also See –  Google Calendar new labs features
Using this handy sync tool you can upload Lotus Notes calendar entries to Google Calendar and also schedule automatic regular uploads to Google Calendar with ease.