Do you want to play and watch WebM format videos in Internet Explorer 9 browser? For starters, WebM is an open source video format for sharing high quality videos on the internet. Using a free plugin you can add support for WebM video playback to Internet Explorer 9 browser on your Windows 7 or Vista computer.
Download WebM plugin for IE9 to play WebM videos
1. Open the download page for WebM plugin meant for Internet Explorer 9 browser.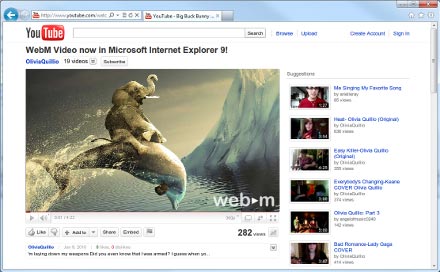 2. Click Download WebM for IE9 button to start downloading of plugin on Windows 7 or Vista PC with Internet Explorer 9 (or above) browser.
3. Follow onscreen prompts to complete installation. Once installed, the WebM components will automatically check for updates and install them. Further, you should able to playback webm format videos in IE9 browser.