Internet speed is very important aspect of an internet connection. To refine things further, both upload and download speeds are critical measure of goodness of net connection being used. You can easily monitor and view status of internet: sent (upload) and received (download) data packets on system tray of the desktop screen.
Using default Windows feature
When wired or wireless network is connected to the computer, you can view the connection status through a flashy PCs icon on the system tray. You can double click that icon to see status of send and received packets.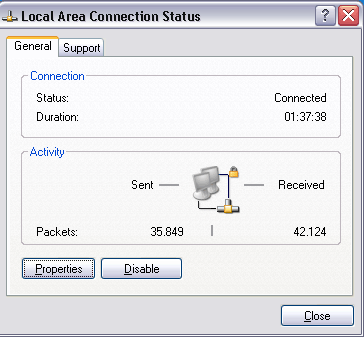 If you do not have that status icon on the system tray, perform following steps to enable display of the icon.
1. Goto Start > (Settings) > Network Connections.
2. Right click 'Local Area Connection' icon & click 'Properties'.
3. Then click to check option "Show icon in notification area when connected".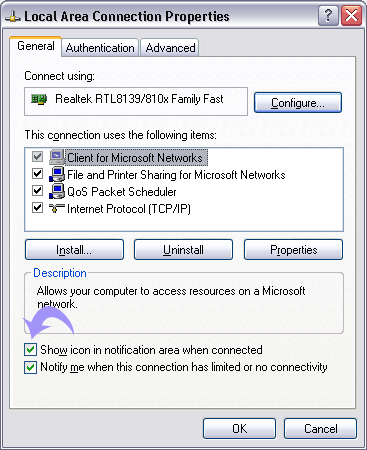 Free tools for Internet connection speed
1. Download Meter – It is a simple portable tool that show upload and download speed along with line graph. It sits on the system tray and you can visualize speed changes at the click of button on the system tray.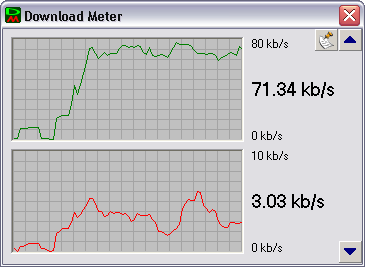 2. NetWorx –It is a full featured tool to keep an eye on status of internet connection. You can easily track bandwidth and data transfer of internet connection. It is available is both install-able and portable version. Also See 10 more resources to check speed of  internet connection.