Splitting screen can increase productivity allowing you to view more content in same screen area. We have already seen WinSplit Revolution to split desktop screen into multiple areas. Also, a cool bookmarklet to split browser window into 2 parts. If you are an active Internet Explorer user, then you can split Internet Explorer window using IE Split addon.
After installing this addon, you can browse 2 different websites in Internet Explorer within each split window. It supports drag and drop of links between two windows, complete navigation controls on extra window and an active status bar on extra window.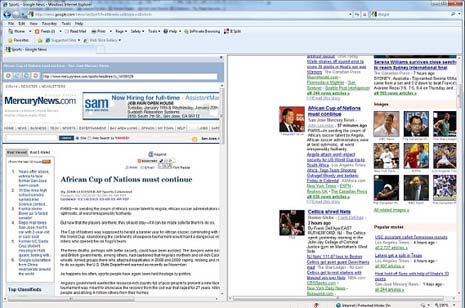 Download IE-Split and increase your browsing productivity with multiple browser windows. It works fine on Internet Explorer 7, 8 on Windows XP, Vista, 7 (32-bit) (and requires .NET Framework 2.0).