By default, each file on computer hold information of date and time it was created, accessed and edited. You may want to change date and time information associated with specific file and this can be easily done using 3rd party utility. We have already seen, File Touch utility and NewFileTime utility to quickly edit date and time attributes of files. Bulk File Changer is another utility that allow batch editing of such details.
Select multiple files to change date & time
1. Download Bulk File Changer free utility from Nirsoft.
2. Double click to unzip and then launch the utility for use.
3. Goto File > Add Files, then select files on your computer whose date / time attributes should be edited.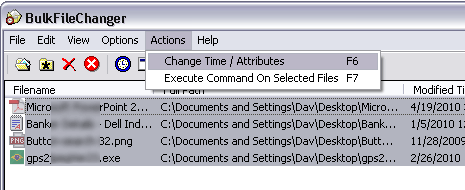 4. Select the files listed in program window and then goto Actions > Change date / time attributes (or press F7 key).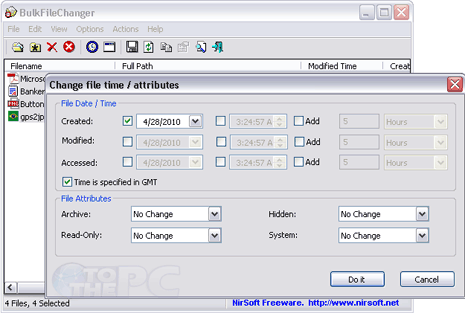 5. In the pop-up window, select date / time for created, modified and access information. You can also edit file attributes like set file to: archive, hidden, read only, system.
Besides batch editing, you can also use this utility to change date, time information of individual files on your computer. Being portable, you can carry this utility anywhere in USB pen drive. Neat and simple!